During a quick trip to my local birding store, the
Warbler Guide
by Stephenson and Whittle caught my eye. The temptation was great and as I wavered, the store owner said, "Trust me" and so I did. Let me say first off that this book is truly an excellent guide to the world of warblers. As a beginning birder, warblers to me were prized jewels of the sky. They were small, colorful, and musical. A stark contrast from the waterfall I had grown used to seeing in the fall and winter. There is also this also mystical/ephemeral quality to them given there strategy of migration. These make the warblers a special family of birds for me.
The Warbler Guide
meets the need of several different kinds of birders. While being a good introduction and resource on Warblers, this Book is also pushes you to be a better birder. The myriad of photos, comparisons with other like birds, and the song vocalizations make this book an good one. I've hardly put the book down since I've picked it up. Stephenson and Whittle should be proud of the book they've created and certainly have done a great job in helping beginning birders get a better handle on Warblers.
I've included a picture of the cover, their quick guide to faces, a sample song vocalization page, and a link to their webpage. Princeton UP also has a good page for the book up and running. Any birder, Warbler-lover, or Nature enthusiast would do well to add this book to their collection!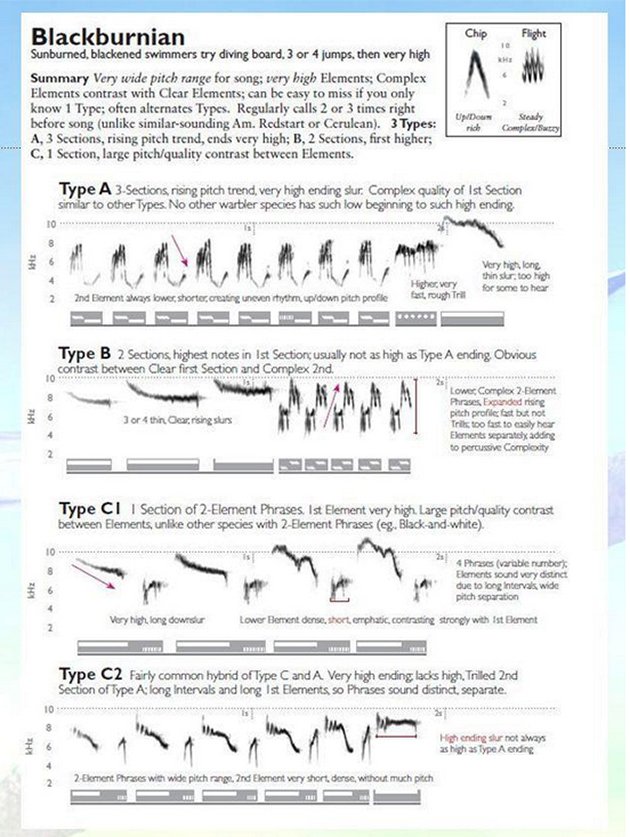 The Song Vocalization of a Blackburian Warbler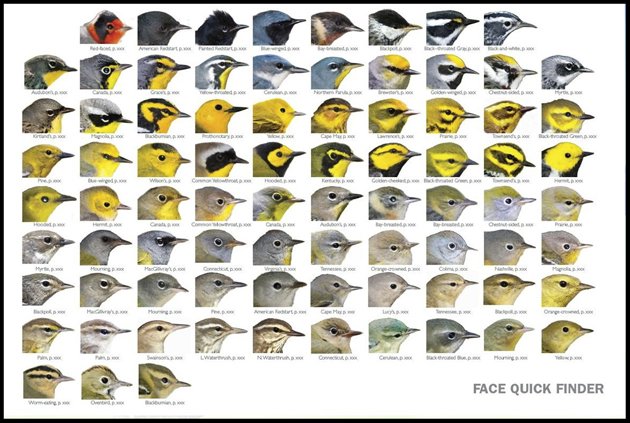 A Sample of the Quick Finder Guides produced by The Warbler Guide
All images are (C) of Princeton UP, Tom Stephenson and Scott Whittle
For more information about
The Warbler Guide
-
Click Here
Coming Soon: Birding in Dixie!